Sharpe to coach UNC's men's track and field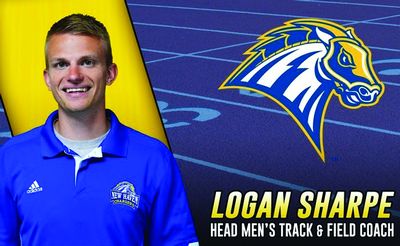 Logan Sharpe, the son of Brett and Donna Sharpe of Esperance, was named University of New Haven (Connecticut) Head Men's Track and Field Coach by Associate Vice President, Director of Athletics and Recreation Deborah Chin.
Sharpe is a graduate of Schoharie Central School, Class of 2009.
He set new records at every WAC meet in his senior year, as a member of the SCS Track and Field Team, in the 400 Intermediate Hurdles, earning him All-American honors. He was also named USTFCCCA Track Athlete of the Year.
Sharpe then was accepted at Southern Connecticut State University, where he earned his masters degree in exercise science while becoming a nine-time All American in the 400 meter hurdles and as the anchor of the SCSU 4x400 team.
In addition, he was named the 2014 Northeast-10 Conference Track Athlete of the Year, and two-time East Region Athlete of the Year among other achievements.
As a post-collegiate runner, he qualified and competed in the 2015 Indoor USA Championships in the 600 meter run, which was broadcast live on ESPN.
As an assistant coach for SCSU Owls Track and Field, he helped lead the team to a first place finish in the NE-10 Championships in 2015.
He also interned as a Strength and Conditioning and Exercise Science Laboratory assistant.
Sharpe is currently living in West Haven, Connecticut.