Hundreds help celebrate Festival Farmers Market's 20th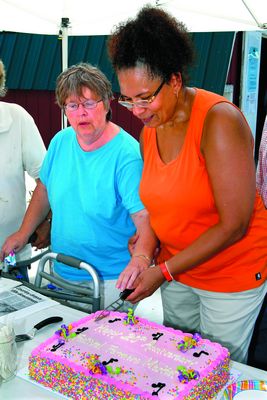 Hundreds of people looking to shop from farmers they know turned out Saturday to help the Festival Farmers Market celebrate its 20th anniversary.
The event featured a birthday cake, remarks by State Ag Commissioner Richard Ball and others, music, free samples, and of course, plenty of produce, from melons to maple products.
Donna Olsen and Linda Cross manage the market, which is open Saturday and Wednesday, from mid-July to mid-October.
The Festival Farmers Market is located at McCarthy Tire Service.
Previous locations included Howes Cave and Wohl's Plaza.