Shaw takes over local arts grants post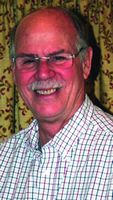 Dennis Shaw of Richmondville has taken over the position of Community Arts Grants coordinator for Schoharie County from Renee Nied, who has recently stepped down from that position.
Arts grants in Schoharie County are administered by the Greene County Council on the Arts with funding from the NYS Council on the Arts Decentralization Program.
Although new to administering grants, Mr. Shaw has been working with the GCCA and before that the Schoharie Council on the Arts for the past 18 years.
He has been the recipient of two individual artist grants and three community project support grants.
For the past nine years Mr. Shaw has written the grant for the Richmondville Historical Society's "Music at the Mill" Summer Concert Series which he produces.
"I'm very excited to be moving into this position. Renee has done a tremendous job for a long time and I hope to be able to continue in her footsteps to help Schoharie County Artists get the support and recognition they deserve," he said.
Mr. Shaw lives with his wife, Posie, in Richmondville and is the owner/operator of Shaw Video Productions.
He currently is on the Board of Directors of Theater Project of Schoharie County, Richmondville Historical Society and is on the Village of Richmondville Planning Board.
For more information on the Community Arts Grants program in Schoharie County call (518)294-3265 or email www.schoharieartsgrants@gmail.com.