"Persist" theme for Saturday's Women's March II
| | |
| --- | --- |
| 1/17/2018 | By Patsy Nicosia |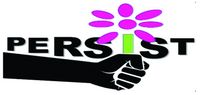 Another year, another march.
But this time, organizers of the Women's March II are bringing music, speakers, and giant puppets to their Saturday, January 20 event in Cobleskill's Centre Park, as well as a new theme:
Persist.
The event--a rally--will run from 1-3pm and will mark the one-year anniversary of one of the largest-ever demonstrations both nationally and in Cobleskill, where 350 people turned out to support women's rights and issues the day after President Donald Trump was inaugurated.
Several local groups formed in the wake of the 2017 rally and marchers are now working to organize the Women's March II and they're optimistic the family-friendly event will bring even more neighbors together.
Theresa Heary of Middleburgh is one of the organizers of Rural Awakening, a Schoharie Valley "positive action" group organized to fight against hate and bigotry and for things like clean air and water and affordable health care.
Cindy Campbell of Cherry Valley is one of those behind Cherry Valley Positive Action, an Otsego County group that's been meeting since the 2016 Presidential election with similar goals.
Together, they're among those working across county lines to create banners, a bigger-than-life-sized Lady Liberty, and other art for the Cobleskill rally and on the shared goal of encouraging people to speak up--locally.
"Standing up in your community is one of the most important things you can do," said Ms. Campbell, even if it's one of the hardest.
"It's great to march in Washington or New York City. But if you stand up in Cobleskill or Cooperstown, your impact is that much bigger. Democracy requires active citizens. It's our responsibility as Americans."
Ms. Heary agreed, pointing out that sometimes people need to be reminded of that.
"Last year, the rallies and marches were the visceral response of a concerned populace," she said. "People were angry and scared and came into the streets to express their confusion at the election of such an unprepared leader.
"This year we are an organized, national movement of people who are even more concerned about an unhealthy and undemocratic administration."
That's important, Ms. Campbell said, because too often people think they don't have a voice and can't change things they don't agree with--locally or nationally.
"No one wants to have to protest," she said, "but it's our obligation as citizens. Otherwise, our politicians will only hear the voices of special interests."
It's especially important, Ms. Heary said, to speak for those who can't: "...women, people of color, LGBTQ people, immigrants, and other Americans who are suffering under this administration" and "...against hate, bigotry, misogyny, homophobia, and corruption and for equality, diversity, basic human rights, including clean air and water and affordable health care."
If the country seems especially divided by politics now, Ms. Campbell points out that it's been divided before and one of the best strategies is for neighbors to work together on common ground.
"We all believe in things like clean air and water and in the importance of leaving a better place for children," she said.
"Affordable health care...education. The more I talk with people, the more I find there's not as much that separates us as sometimes we think. As neighbors, we're used to having each other's backs. We can work with that."
"We hope to excite people by reminding them of their power to shape the future of our country," agreed Ms. Heary.
"We want them to get out to the streets, the voting booth, their town meetings and planning boards. Democracy doesn't happen by itself. The people with the most civic engagement get to shape our society."
Rev. Sarah Litzner of Zion Lutheran Church, Cobleskill will be the main speaker on the 20th.
All are welcome and families are especially encouraged to attend.