Little Free Library opens in Blenheim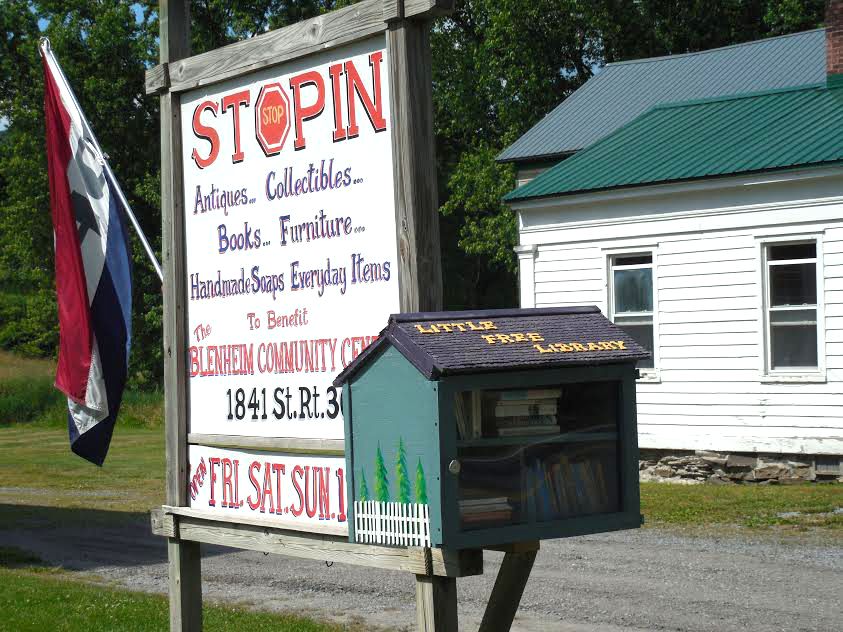 Blenheim has welcomed its Little Free Library, open to everyone at the site of the future Blenheim Community Center building, 1841 Route 30. The books are always free with the Little Free Library theme of: Take a book – Leave a book – Share a book. There are books for all ages.
The Little Library was provided by members of the Blenheim Long Term Community Recovery Committee, Phyllis Olsen, Robert Olsen and Quinn Morgan, who built it; and Robert Olsen, Renee Grabowski and Ryan Porfirio who assisted with the installation.