Musher traces sled dog history at Fort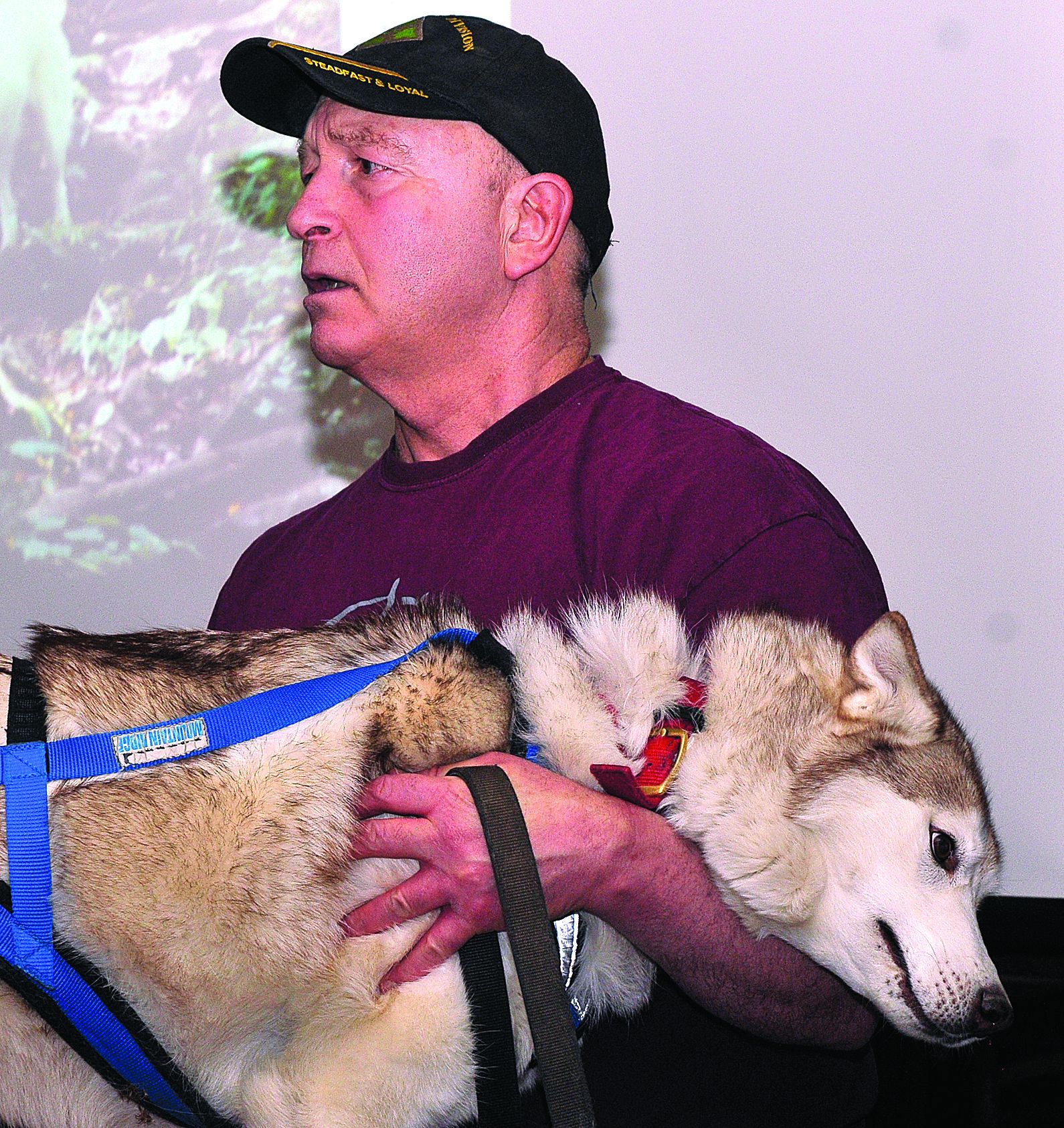 Visitors to the Old Stone Fort in Schoharie got a glimpse of the long history of sled dogs Saturday.
Vic DiSanto Ph.D brought two of his dogs, a sled and equipment to show how dogs evolved from wild animals to domesticated helpers to racers today.
Inuits first used dogs "to help man in one of the world's harshest environments," Dr. DiSanto said, adding that people used them not only for pulling sleds but for hunting, guarding and sleeping with them to keep warm at night.
Other points Dr. DiSanto touched on:
•French Canadian trappers later used dogs to transport furs.
•The American Kennel Club recognizes three sled dog breeds: Alaskan Malamute, Siberian Husky and Samoyed.
•There are other breeds, such as Canadian Eskimo Dogs and Greenland Inuit Dogs.
•British explorers to the Arctic used men to pull their sleds. That didn't work. American and Norwegian explorers used sled dogs.
•Sled dogs played a major role during the Alaska gold rush, pulling sleds to deliver mail and supplies. This eventually led to dogs being used in competition.
•Famous sled dogs included Balto and Togo, who led teams delivering diphtheria serum over a 250-mile run in 1925.
•Sled dogs gave a demonstration at the 1932 Olympics, but competing with sled dogs didn't become an Olympic sport.
•Wider use of planes and snowmobiles led to the decline of using sled dogs for working purposes.
•14- and 16-dog teams are used in long-distance racing today, including the 1,000-mile Yukon Quest and the 1,150 Iditarod.
After his talk, Dr. DiSanto let the audience of 30 or so examine his equipment and meet his dogs, Mountie and Snowplow.