Joshua Project rounds up vols to feed kids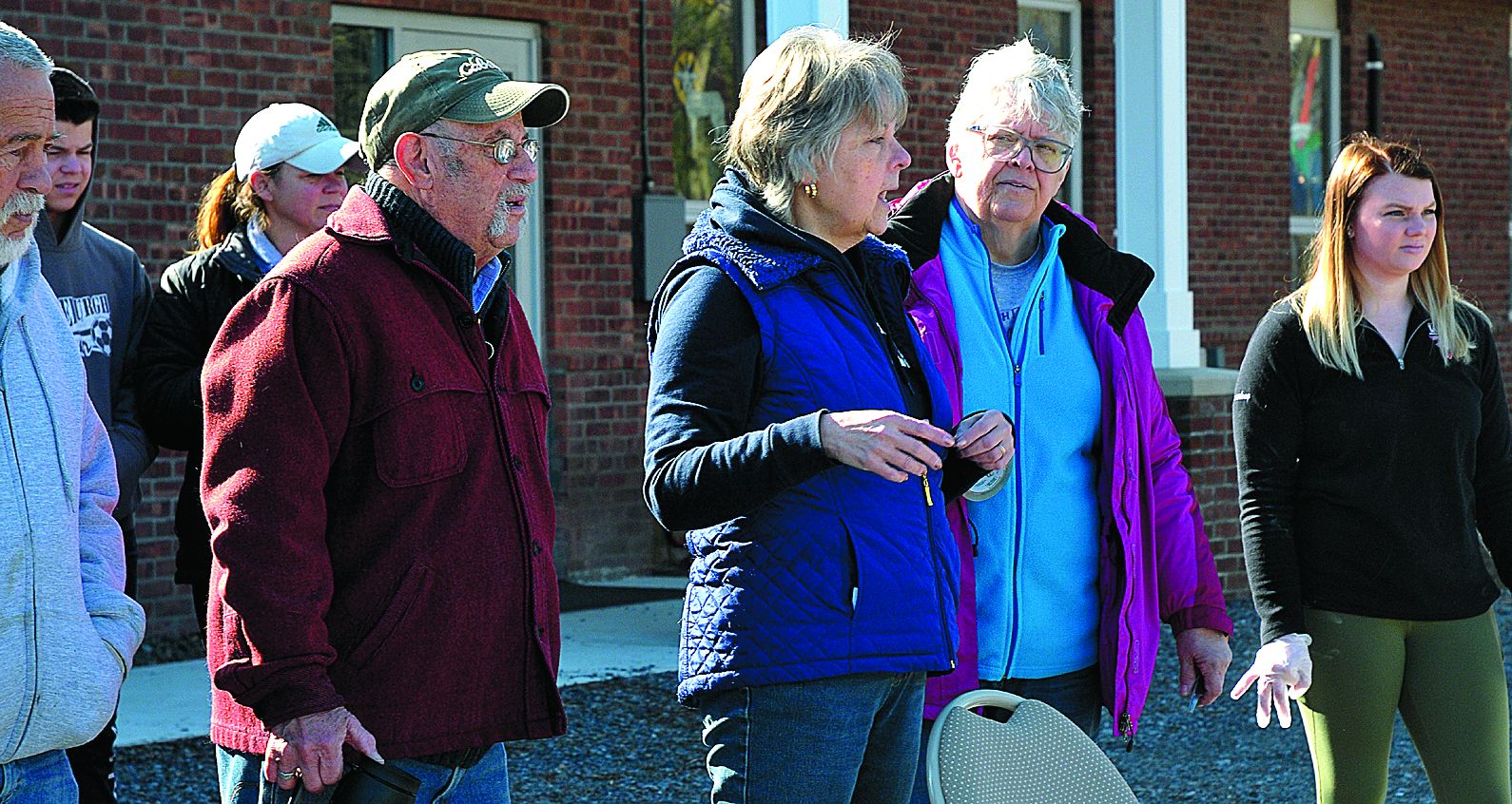 Responding to the virus crisis, The Joshua Project is helping Schoharie County kids.
But at the same time, The Joshua Project needs help as well.
The faith-based volunteer organization last Wednesday put together 250 backpacks of food––two meals a day for one child for 10 days––and gave them to all six county schools to feed needy kids during the COVID-19 pandemic.
The Joshua Project will continue the backpacks every week as long as money lasts. And that's where help from the public comes in.
"We'll be doing this as long as funds last," said Joshua President Pat Costello. "But we're letting everyone know we need help. Every little bit helps."
The Joshua Project bought $4,300 worth of food from the Regional Food Bank, and as the truck and trailer––provided by Fusion Community Church––rolled into the parking lot at Our Lady of the Valley Church in Middleburgh, more than 50 volunteers scrambled to sort boxes of food and begin filling bags to distribute to schools.
That effort provided food for the rest of last week and all of next week––10 days. Weekly future drives will provide food for seven days.
Mr. Costello said the distribution will continue for as long as schools are out. The plan originally was that schools would close for two weeks; now it appears they'll be closed for much longer.
This week, Joshua volunteers picked up the food Tuesday afternoon and will fill the backpacks at our Lady of the Valley Church Wednesday at 10am. All are welcome to help.
The Joshua Project has a summer food drive for kids who depend on school meals. The usual band of loyal volunteers turns up every week to pack bags for kids.
Wednesday's drive was different. People not only from Middleburgh, but also from Cobleskill, Schoharie, Richmondville, Jefferson and elsewhere came to help.
"We had enough of the usual backpack crowd, but we had a lot of other people, too," Mr. Costello said. "That was really nice to see."
He's hoping financial help is as widespread, too.
Anyone wanting to help can write a check to The Joshua Project, PO Box 413, Middleburgh New York, 12122.