It's beginning to look like Christmas. (Remember, it snowed last night...)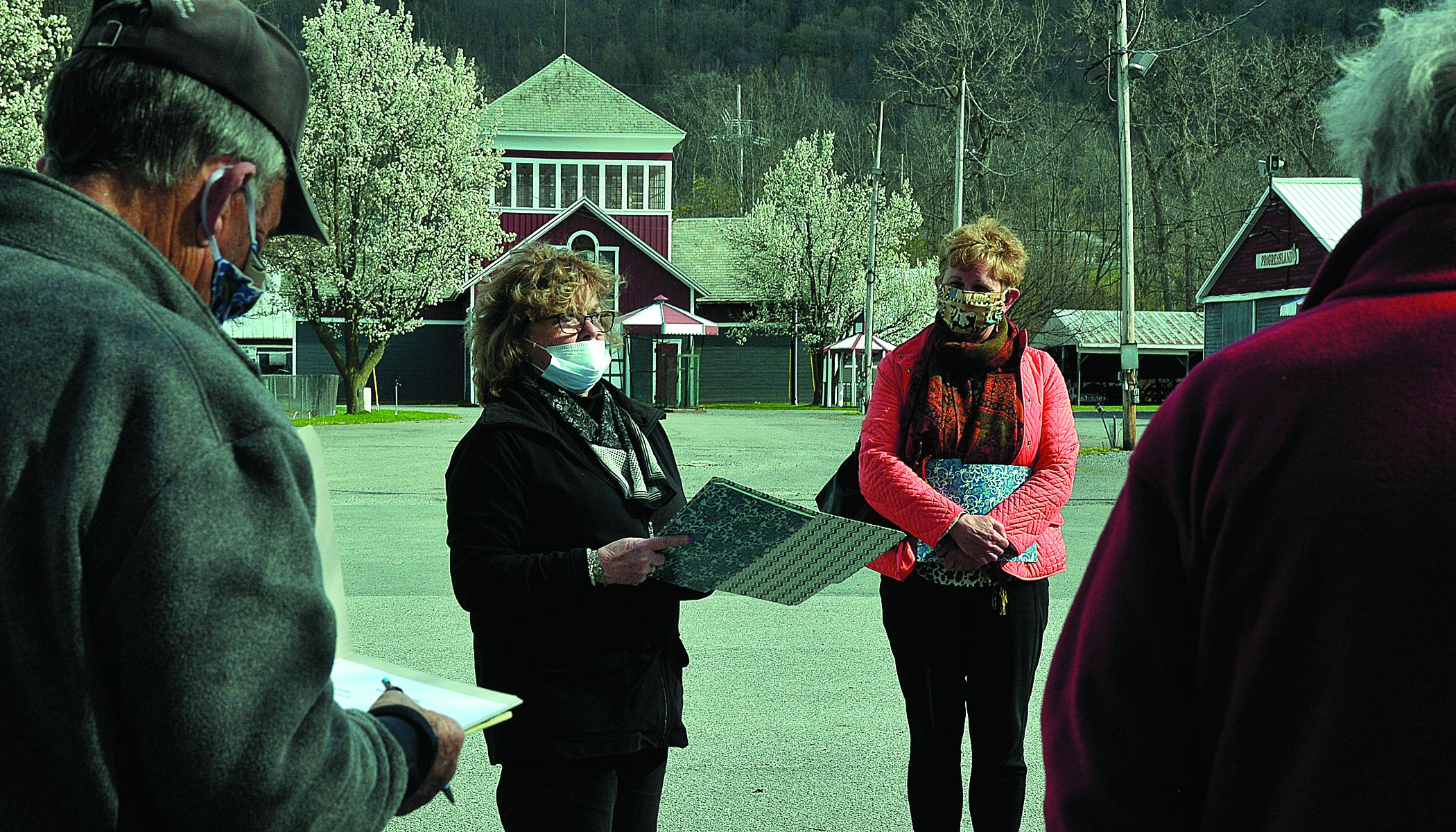 It's only May, but Anna Marie Collins is already thinking about the holidays.
The Christmas holidays, that is.
The Cobleskill resident and friends are proposing a large holiday celebration at the Cobleskill Fairgrounds that could dovetail with the village's parade in early December.
Ms. Collins and her committee met Thursday at the Fairgrounds to discuss the event, even though it's in the early tentative phase.
She envisions carriage and sleigh rides, an ice-skating rink, bands and choirs, vendors, a tree-lighting, a farm market, Christmas tree sales and more.
A fan of the Hallmark television holiday shows, Ms. Collins was taking walks with her friend, Anne Rogan, and the two often walk through the Fairgrounds.
"It just hit me," Ms. Collins said. "The Fairgrounds is like a Hallmark set. It's beautiful.
"This could be such a source of pride."
For many years, Cobleskill Partnership Inc., the downtown community group, has sponsored a holiday parade that ends at Centre Park with Santa and a tree-lighting.
Ms. Collins' committee on Thursday suggested the parade could march to the Fairgrounds instead, where there would be more family activities.
"It's a gigantic plan, but we can start smallish," Ms. Collins said.
Fair President Doug Cater, who's on Ms. Collins' committee, supports the idea but cautioned that it must be approved by the Fair Board.
That said, Mr. Cater agreed that the Fairgrounds isn't used much at all in the winter except for storage.
Putting together an event this size isn't easy, and that's why Ms. Collins is starting early. She plans to approach community organizations, schools, SUNY Cobleskill, the fire department and others to help.
"It's ambitious," Ms. Collins said, "but if every organization takes a part, it could happen.
"It's like a jigsaw puzzle. The picture is the sum of the parts."
The committee will meet again on June 4.
Besides Mr. Cater and Ms. Rogan, committee members are Mayor Becky Terk, Brian LaVine, Tina Ward, Tim and Tracy Purcell, Bruce Wright and Jim Collins, Ms. Collins' husband.