Show us your face: Street art in Sharon Springs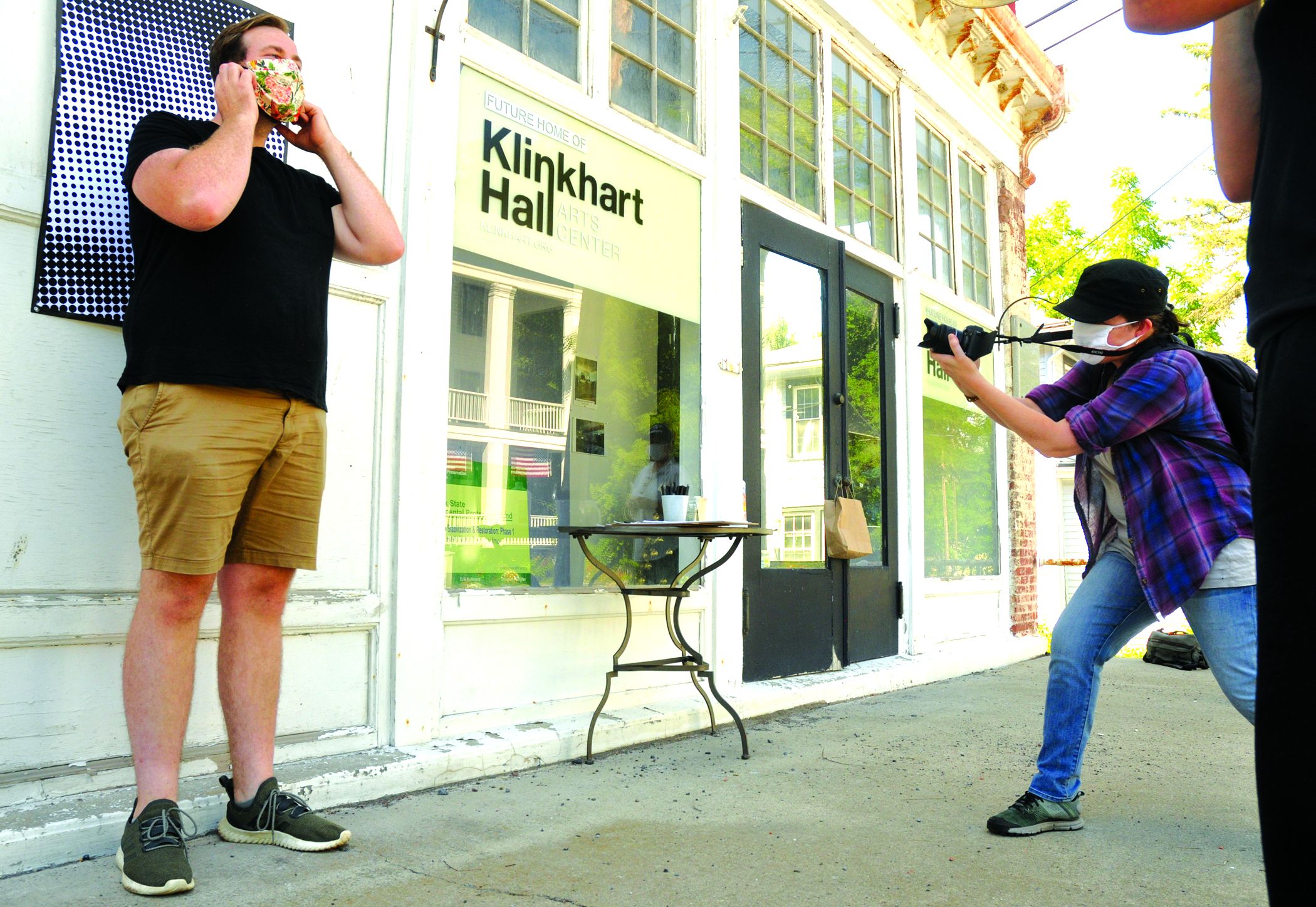 Show us your face.
That's what members of the fledgling Sharon Springs Community Arts Project told passersby Saturday when they kicked off an all-volunteer photo project with an ending so secret they're keeping their lips zipped—for now.
Christine Harrris, Sarka Kalusova, and Yvonne Gardner were among those on hand to take the photos of Sharon Springs friends and residents in front of Klinkhart Hall.
Other dates will follow at other spots around the village; look for the polka dot background and follow the progress on SharonSprings Now.org.
This fall, the photos—everyone's posing safely socially-distanced, both masked and unmasked—will be displayed at a still-secret location somewhere in the village.
"We don't want to spoil the surprise, but it's going to be spectacular," Ms. Harris said.
There's a suggested donation to help cover the cost of printing and displaying the photos with all proceeds going to the project.