Valley hit with Christmas flooding
| | |
| --- | --- |
| 12/30/2020 | By Jim Poole and Patsy Nicosia |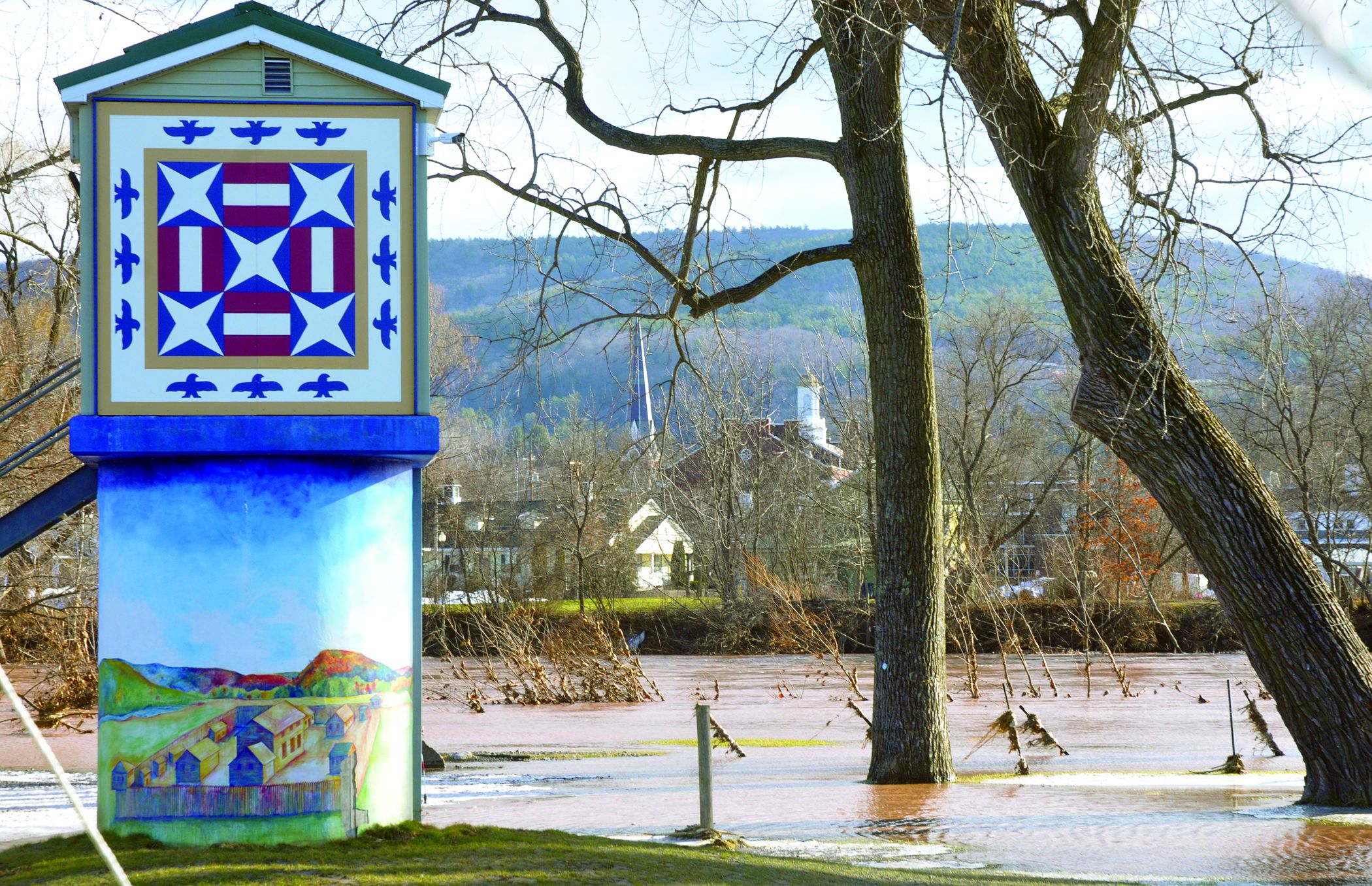 Schoharie Creek flooding from heavy rain and snowmelt closed roads in Middleburgh and Schoharie––and on Christmas Day, no less.
But the flooding stopped short of damaging homes and buildings, although several families were evacuated.
Route 30 between Blenheim and Middleburgh was closed for several hours on Friday, as was Route 145 from Middleburgh to Cobleskill. Also closed were River Street, Danforth Avenue and Scribner Avenue in Middleburgh and Bridge Street in Schoharie.
Schoharie Creek and tributaries crested early afternoon Friday, and most roads began reopening later in the day. Even so, the Schoharie County Sheriff's Office warned people to stay clear of the roads "at all costs until such time the waters recede."
Mike Hartzel, the county's Emergency Services director, said Lexington in Greene County was hammered with four to five inches of rain; that water empties in Schoharie Creek.
"With four to five inches of rain and two to four inches of water in the snowpack is equivalent to six to nine inches of water," he said, adding that three families in Central Bridge were evacuated.
"But there wasn't much damage," he added.
High water threatened the Middleburgh Rotary Club's Lights in the Park at Timothy Murphy Park, but volunteers rescued the lights. Helping were Randy and Joan Wissert, Greg Portolano, David Cain, Wes Andrew, Trish Bergan and Joe McGrail.
"Kudos to all the volunteers, and especially the fire departments who helped on Christmas," Mr. Hartzel said.
Although the flood was a close call, it wasn't as severe as other floods. The New York Power Authority measured Schoharie Creek 38,000 cubic feet per second; by comparison, a flood in 1996 hit 65,000 cubic feet per second, Mr. Hartzel said.