Shots fired on Division Street after bar fight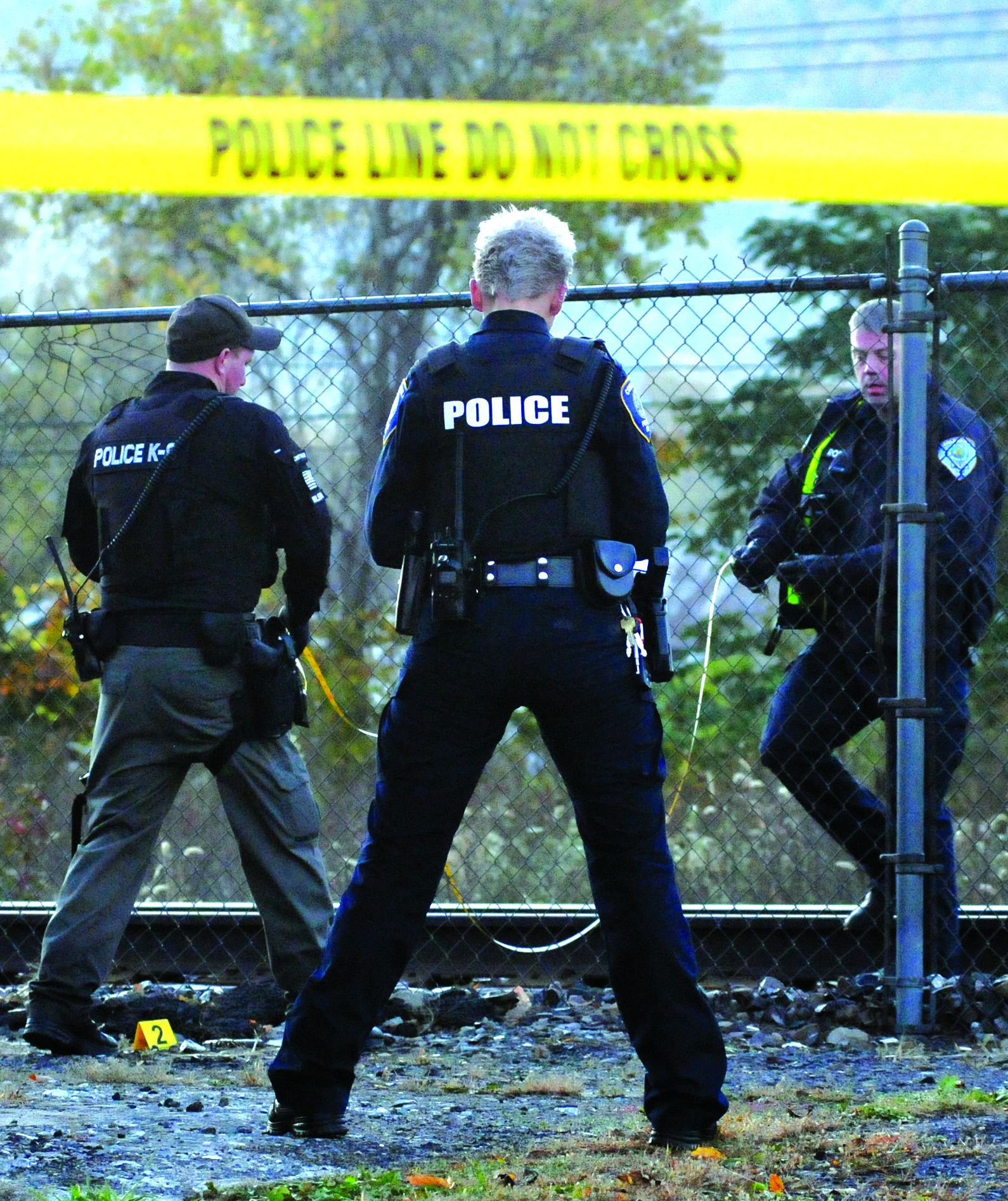 A Cobleskill man is in jail after firing two shots during a Sunday morning altercation in the Division Street parking lot in Cobleskill, according to police.
Cobleskill Police charged Julian Delgado, 25, with second-degree criminal possession of a weapon, a Class C felony, after investigating.
Mr. Delgado was arguing with a couple of men inside Locomotions Sports Bar earlier that night, according to Police Chief Jeff Brown.
Shortly after 2am, Mr. Delgado fired two shots from a .40 caliber pistol towards four to six people outside the bar, Chief Brown said.
No one was injured.
Mr. Delgado was on one side of a parked pickup; the group was on the other side of the truck.
One shot passed through the windshield and then through the driver's side window of the truck, according to Chief Brown said.
Police couldn't determine the direction of the second shot.
The truck belonged to a Locomotions patron who wasn't involved in the incident.
Police found Mr. Delgado at his home after learning of his address from people at Locomotions.
Mr. Delgado surrendered and police secured the pistol.
He was arraigned in Seward Town Court, with bail set at $5,000 cash, $10,000 bond, but those figures were raised at a preliminary hearing Tuesday morning.
Appearing in Cobleskill Town Court, Mr. Delgado was restrained with ankle cuffs and handcuffs attached to his torso.
Then, Schoharie County District Attorney Susan Mallery argued that "the bail was extremely low with his ties to Texas," a reference to Mr. Delgado's having moved to Cobleskill two years ago.
But his attorney, Michael Brosnan, pointed out that Mr. Delgado cooperated with police and was not a flight risk, especially because he has two children here.
Ms. Mallery persisted, however. She said Mr. Delgado went home to get his gun.
"It shows his intentions when he went to retrieve his gun," Ms. Mallery said.
He tried to get into Locomotions "but luckily the door was locked," she said, adding that Mr. Delgado then fired the two shots.
Hearing both arguments, Town Justice Dawn Fiorillo increased bail to $30,000 cash, $60,000 bond.
She also issued an order of protection for five people and ruled that Mr. Delgado was "ineligible to receive a firearm."
The investigation is continuing and more charges may be coming, Chief Brown said.
State Police and SUNY Cobleskill University Police helped with the investigation.