Smoking on village hit list
| | |
| --- | --- |
| 10/11/2007 | By Patsy Nicosia |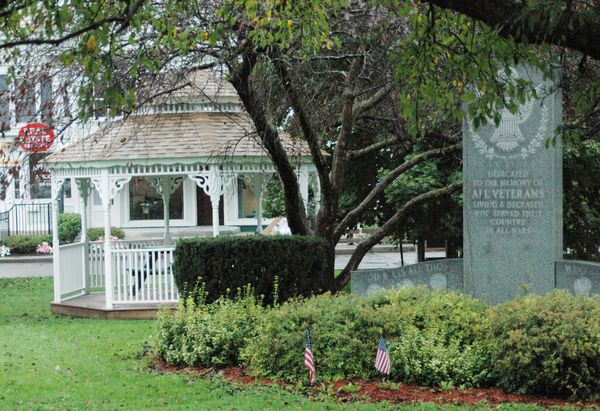 The Village of Cobleskill is looking at banning butts from all of its parks. Cigarette butts.

A public hearing on the simply worded change to the parks law will be held Tuesday at 7pm.

As proposed, the change would prohibit smoking or carrying "lighted cigarettes or other smoking substances, including…cigars, pipes and the like at the public parks owned or operated by the Village of Cobleskill except in designated smoking areas as indicated by posted signs."

The hearing had been slated for last Tuesday, but was rescheduled for the 16th due to a lack of a quorum.

Discussion on the smoking ban began in July when representatives from Rural Three for Tobacco Free Communities and the youth-focused Reality Check approached Mayor Mike Sellers and trustees about the ban.

Among the "evidence" the groups presented were photos of cigarette butts collected from village parks, including Nick Iorio Park and the Imagination Creation playground.

Rural Three's Amy Beveridge said the smoke-free parks campaign is based in part on a study by Stanford University that shows that even outside, secondhand smoke is dangerous and another by the Surgeon General that indicates there are no risk-free levels of exposure.

"We're not against smokers," Ms. Beveridge said, "but we're very concerned about the effects of secondhand smoke, especially on children."

Rural Three and Reality Check are conducting a similar campaign in the City of Oneonta, she said, where the Parks and Recreation Commission is considering a partial ban in Wilber Park near Oneonta High School and the skateboard facility in Neahwa Park.

Ms. Beveridge said there are about 30 communities statewide with some sort of smoke-free policies, including Broome County, Saratoga, and Little Falls.

As proposed in Cobleskill, smoking would be banned in all of the village parks including Centre Park, the Clinton Circle Park, Golding Park, and Nick Iorio Park.

Police Chief Mike O'Brien has said enforcement would be time-consuming and difficult—if not impossible.

Trustees, however, likened it to the village's "pooper scooper" law, which requires owners to clean up after their dogs.
Signs in village parks serve as reminders.

Ms. Beveridge agreed self-enforcement would probably work best.

"Just like people feel empowered to remind each other to clean up after their dogs, we want them to feel they can say to someone, "Oh, don't forget, there's no smoking in the park'," she said. "Kids, especially."

Ms. Beveridge said she also envisions reminders on village signs—or even bills—that Cobleskill is smoke-free.

Public reaction to the proposed ban seems to be about evenly divided.

Though some are arguing its just one more regulation when the village has so many other issues it needs to be focusing on, others point to a phone survey of 250 Schoharie County residents done in early August that show 40 percent are in favor of the park ban.