College picks next president
| | |
| --- | --- |
| 1/9/2008 | By Patsy Nicosia |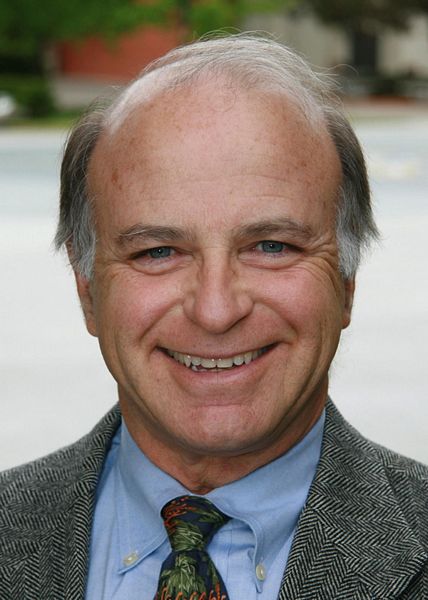 A Brooklyn native who's spent the past 30 years working in higher education in the California State University system has been chosen as SUNY Cobleskill's next president.
Donald Zingale's nomination is expected to be approved by SUNY's Board of Trustees Tuesday.
He will succeed Thomas Haas, who left the college in August of 2006 to become president of Grand Valley University in Grand Rapids, Michigan; Dr. Haas was appointed to the SUNY Cobleskill post in March 2003.
Since Dr. Haas left, Provost Anne Myers has served as interim president and Paul Berard, who chaired the search committee, had high praise for the job she did.
"She did an incredible job," Mr. Berard said. "There was never a void in leadership…Anne successfully lobbied Washington for an additional $2.9 million for the biowaste-to-bioenergy project, saw to the successful completion of the master facilities plan, has advanced green initiatives, made new and stronger bonds within the community, and saw to the financial health of the college.
"Her hard work has provided an outstanding platform for Dr. Zingale to step onto. The College Council is truly grateful for her passion and leadership."
Since June 2004, Dr. Zingale, 61, has served as vice president for academic affairs at The California Maritime Academy.
Prior to that he was the founding dean of the College of Health & Human Services at San Francisco State University.
Dr. Zingale said Friday he expects to be back in Cobleskill in March to begin his transition and to start getting to know the community.
He expects to start officially in the job in May.
Dr. Zingale was one of about 30 candidates considered in the search, Mr. Berard said—a process extended after the first three finalists took other jobs.
"It was a long haul," he said. "I'm glad it's over."
Among his accomplishments at The California Maritime Academy, Dr. Zingale lists:
• Serving during a time of unprecedented growth in enrollment—well over 40 percent in the last five years.
• Overseeing the expansion of academic programs, including business and global studies, and maritime affairs.
• Helping to lay the groundwork for the school's first masters-level program in global supply chain security.
• Initiating the school's first academic conference on international maritime education.
All of these will help make him a good fit at SUNY Cobleskill, Dr. Zingale said, especially at a time when higher education is geared toward being more "user-friendly."
"The trend now is toward more of a menu of educational opportunities," he said, pointing to the fact that SUNY Cobleskill is one of a handful of colleges offering both associate's and bachelor's degrees in the same program.
"It's more of a pipeline approach with students going to college to prepare for going to work."
SUNY Cobleskill will celebrate its 100th anniversary in 2011, a milestone Dr. Zingale sees as an opportune time to "get its message out."
"Wanting to be a president, you want to go where you'll do the most good and where higher education is headed," he said. "All roads point to places like Cobleskill."
Though Dr. Zingale has no background in agriculture he sees common ground between the needs of that field and others—like the merchant marine program—that he does have experience in.
"All of these fields are changing and in that, they are more alike than they are different."
Dr. Zingale said he and his wife, Lydia Cruz, a California native, fell in love with the area during a visit last fall and are looking forward to being involved in the community.
The couple has an 18-year-old daughter who will be heading to college in the fall.
Dr. Zingale's salary has yet to be set; Dr. Haas was making $160,000 a year when he left.
Dr. Zingale holds a doctorate in physical education from Ohio State University, a master's in social work from California University, a master's in physical education from the University of Massachusetts at Amherst, and a bachelor's in health and physical education from Brooklyn College.