Broome man charged with knifing mother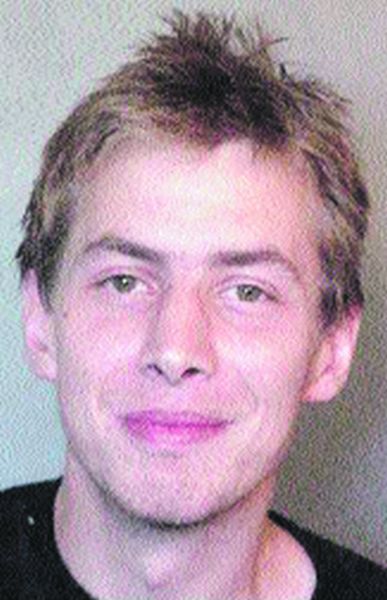 A Broome man was in the Schoharie County Jail without bail Tuesday, accused of stabbing his mother on July 4.
State Police charged Andrew Brisson Jr., 30, of Bell Hill Road, with three felonies after an argument with his mother, Cecilia Brisson, that ended with her being stabbed in the thigh.
Troopers said Mr. Brisson was at his mother's home when the two began to argue. He took a large kitchen knife and stabbed her in the thigh.
Ms. Brisson, 60, fled from her home and ran next door to the home of her daughter, Stephanie Brisson, who called the Schoharie County Sheriff's Office.
State Police responded to the daughter's home, and Sheriff's deputies went to the elder Ms. Brisson's home.
Deputies found Mr. Brisson in the living room of his mother's home.
"He did not resist," Sheriff John Bates said.
Ms. Brisson was taken to Cobleskill Regional Hospital by MEVAC and was later transferred to Bassett Hospital, Cooperstown.
"I understand it was a serious wound. . .a lot of bleeding," Sheriff Bates said.
He added that it was unclear what the Brissons were arguing about.
Mr. Brisson, Sheriff Bates said, had a Stay-Away Order of Protection and violated the order to go to his mother's house.
"We have no idea why he violated the order," Sheriff Bates said.
Asked whether Mr. Brisson had any earlier arrests, Sheriff Bates responded, "His name is familiar to us."
Deputies turned the case over to the State Police but continued to assist at the scene.
Troopers charged Mr. Brisson with first-degree assault, a Class B felony; third-degree criminal possession of a weapon, a Class D felony; and aggravated criminal contempt, a Class D felony.
Mr. Brisson was arraigned by Middleburgh Town Justice Michael Guntert and was sent to the county jail without bail.
He was to return to Broome Town Court on Tuesday for a felony hearing, and the case will probably be held over for a grand jury, Sheriff Bates said.
A spokesperson said Ms. Brisson was treated and released from Bassett Hospital, Cooperstown.