C-R grieves for student
| | |
| --- | --- |
| 2/11/2009 | By Patsy Nicosia and Jim Poole |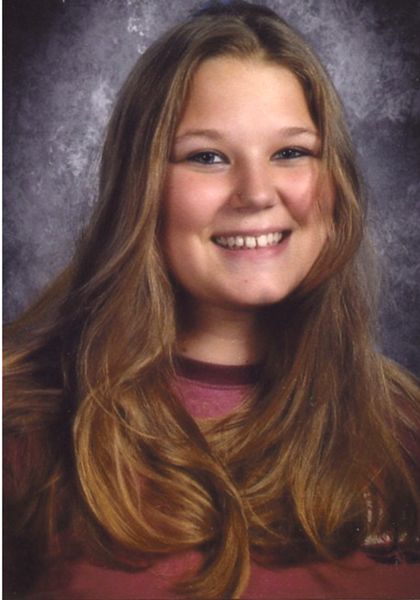 A search for a missing Seward girl ended tragically Friday when her father found her body near the family's Gardnersville Road home.
The Schoharie County Sheriff's Office has ruled 17-year-old Thereasa Raggi's death a suicide.
Though Sheriff John Bates said they're still wrapping up the details of the investigation, no charges are pending.
Sheriff Bates said the Cobleskill-Richmondville Central School senior was found by her father, Thomas Raggi Friday afternoon, dead from a self-inflicted gunshot wound.
Thereasa was first reported missing last Monday by her mother, Mildred, and from the leads police received, all indications were that she had run away, Sheriff Bates said.
Signs posted at local Stewart's Shops and other places featured a photo of a pretty, smiling teenager and listed numbers to call if anyone had seen her.
"There were no indications of possible suicide," Sheriff Bates said.
During the week, deputies conducted numerous interviews and followed up leads with no success, he said, in part because Thereasa didn't confide in her few friends.
Friday afternoon after learning the family kept hunting rifles in a cabinet in the home, deputies returned to unsuccessfully search nearby snowmobile trails.
It was after they were back at the office that a devastated Mr. Raggi called to say he'd found his daughter's body near the home, Sheriff Bates said.
The gun Thereasa used came from the family's home, he said, but the family didn't realize it was missing until Friday.
Sheriff Bates said he expects no charges related to the weapon.
Thereasa had reportedly been being treated for depression and mental illness and is being remembered as a "sweet girl" who enjoyed reading, writing, and music with a love of tigers and other large cats and an interest in zoology.
Monday, Cobleskill-Richmondville High School sent a letter to students' families detailing the support services put in place, including the availability of counselors, social workers, and administrators.
"As a school community, we are deeply concerned with all the ways that students deal with the loss of a peer and are reaching out to you as partners to tighten our network for supporting students through their grieving," wrote Principal Melissa Ausfeld and Assistant Principal Davis Chamberlain in the letter.
"All of us grieve differently…We need to be aware of such difference when they appear in our children as well as ourselves."
C-R Superintendent Lynn Macan said administrators and others met Saturday and established phone trees to reach all high school and middle school staff to tell them of Thereasa's death.
A staff meeting was held early Monday, homeroom was extended, and homeroom teachers read a statement about Thereasa's death to students.
Ms. Macan said administrative meetings Monday reviewed the school's crisis plan "to see if we could have done anything differently."
"Everyone did really well," she said. "People rose to the occasion because you never know how kids will respond. They were really respectful."
C-R will have counselors and social workers available for students in the coming weeks.
"Kids may need help three weeks from now," Ms. Macan said. "Students are interested in what happens next. In no way are we past this event."
Calling hours for Thereasa will be held Thursday from 4-7pm at the Robert Guffin Funeral Home, Chapel Street, Cobleskill.