Desmond joins race for sheriff
| | |
| --- | --- |
| 6/24/2009 | By David Avitabile |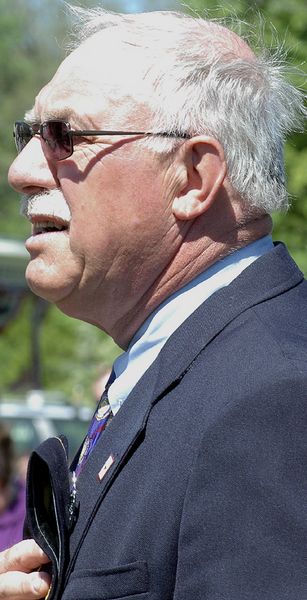 Long-time Sharon Supervisor Tony Desmond and former State Trooper is the latest to enter the race for Schoharie County Sheriff.
On Monday night, Democrat committeemen endorsed Mr. Desmond, 65, a former Republican, who declared himself an independent.
Early this month, Republicans endorsed Undersheriff Bill Slater to run for the seat being vacated by Sheriff John Bates, who is retiring.
Mr. Desmond, who was a Trooper, sergeant and investigator for more than 28 years, said he had been thinking about running for Sheriff and saw an opportunity when Sheriff Bates announced that he was retiring.
Becoming Sheriff would be "the ultimate in the police work in my career if I became sheriff of Schoharie County," Mr. Desmond said Tuesday morning. "It would be an honor to be sheriff of this county."
Mr. Desmond, who has been Sharon supervisor for nine years, said his experience in the State Police and on the county board would help him as sheriff.
He said he has worked well with his town board and the county board as well as county department heads.
He does not plan to step down as Sharon supervisor and the seat is not up for election this fall.
If he wins the Sheriff's race, he would have to step down as supervisor.
In that case, the town board will probably have to name an interim supervisor for next year and a special election would have to be held next year.
Mr. Slater, 55, of Central Bridge, has been with the Sheriff's office for 34 years and has been undersheriff for 11 and a half years.
Retired State Police Captain Ronald Stevens was also seeking the party's endorsement for sheriff on the ballot.
Mr. Stevens, of Schoharie, who announced in May that he would be seeking the Republican, Conservative and Independent endorsements. He was not available for comment on Tuesday morning.
In order to get on the ballot, candidates have to file nominating petitions.
Democrats did not endorse a candidate for district attorney, said party head Cliff Hay.
Mr. Sacket has been endorsed by the Republicans.
Mr. Hay said it is very hard to find candidates for district attorney since the position became full-time.
Town caucuses are slated to be held later this summer for town races.