Church blesses the beasts
| | |
| --- | --- |
| 10/7/2009 | By Patsy Nicosia |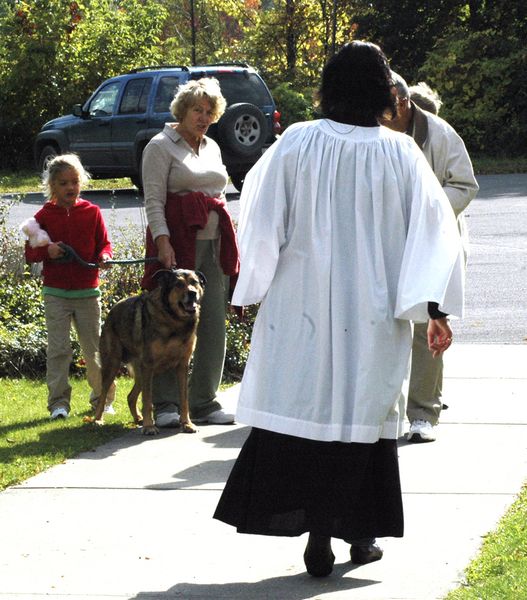 A handful of dogs, a single cat, and a stuffed pig all received God's blessing Sunday when St. Christopher's Episcopal Church in Cobleskill marked the Feast of St. Francis of Assisi.
Rev. Nina George Hacker also offered blessings to pets better left at home as about a dozen parishioners and guests gathered for the brief service outside the church.
Though, with a laugh, prayers for "attitude adjustments" were made for a number of the pets, everyone behaved.
Rev. George Hacker and Cindy Masick made sure there were treats on hands for both the pets and the people.