Legislature honors the late David Huse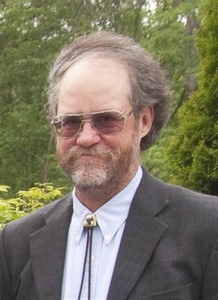 The New York State Legislature recently adopted a legislative resolution honoring David Huse of Richmondville for his significant contributions to the agricultural industry in Schoharie County and New York State.
Senate resolution 6254 was sponsored by Senator James Seward and adopted on June 25.
Assemblyman Peter Lopez sponsored the same resolution, assembly resolution 1618, which was adopted on June 24.
"David Huse's contributions to the agricultural industry both locally and statewide are immeasurable," said Senator Seward.  "The results of his dedication and hard work can be witnessed throughout the community and will not be forgotten."
Mr. Huse held a number of positions with the Farm Bureau, was a member of the Schoharie County Policy Development and Executive Committee, the New York State Beef Committee, Schoharie county representative for the Concentrated Animal Feed Unit Working Group, the Farm Bureau representative to the Four Partners, and a member of the Comprehensive Plan Committee for the Town of Richmondville, and the Richmondville Zoning Re-Write Committee.
He was also a founder of the Schoharie Valley Landowners Coalition, the Northeast Livestock Services Coalition, the RCD Grass Masters (a USDA Program), the Livestock  Committee for  New  York Farm Viability Institute, and the U.S. Scenic Route 20 By-Way Committee.
  "Farmers in Schoharie County and beyond will continue to reap the benefits of David's commitment for years to come.  His life is well deserving of this special honor," Seward concluded.
Mr. Huse died on June 7 at the age of 56 in a car-tractor accident.