C-R staffing cuts run deep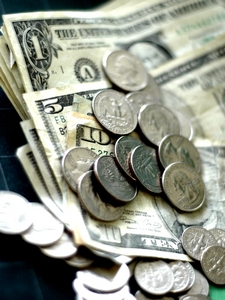 Cobleskill-Richmondville officials outlined staffing cuts for 2011-12 Monday night, and they run deep.
C-R plans to lay off or leave unfilled more than 20 current teaching positions––but so far, none of the district's nine administrators.
Superintendent Lynn Macan explained the proposed cuts to the school board and audience of about 60.
Stressing that the staff cuts were only "recommendations to the board," Ms. Macan added that "these are the first wave."
C-R needs to slash $4 million from the proposed 2011-12 budget––$3 million because of an expected drop in state aid and $1 million in from this year's costs that can't be carried over to next year, Ms. Macan said.
"We're in a situation. . .the finances of the state are such that. . ." C-R has little choice, she added, referring to the district's dependence on state aid.
The proposed staff cuts would be:
•Kindergarten through fifth grade, eight layoffs and one retirement not filled, a savings of $485,621.
•In sixth through 12th grades, 10 layoffs and two retirements unfilled, a savings of $703,250.
•Across all grades, one music teacher, one phys ed teacher, one library media position, two library aides and two teachers' aides, a savings of $154,506.
Officials will meet with those affected or possibly affected by Friday, Ms. Macan said.
"We're committed to talking to those who risk layoff," Ms. Macan said, "and to those for which it's quite likely, like, 'It doesn't look the best for you.' "
As for administrators, Ms. Macan said C-R cut one from last year to this year, and further reductions might mean buildings sharing principals.
Board member Garry Davis said C-R "is at the low end of the scale" in administrators, compared with similar-sized districts.
"That being said," Mr. Davis added, "we do owe it to understand the role of each one and evaluate that."
The proposed budget wouldn't cut just staff. Sports and other programs would feel the pinch, too. Cuts include:
•Varsity bowling, golf, indoor track and boys' volleyball.
•All modified sports.
•Modified intramurals.
•Elementary basketball.
•The summer weight-room supervisor.
The total savings in sports would be $57,416.
C-R is also looking to eliminate late bus runs, absorb the energy manager into a current position, explore cleaning classrooms every other day instead of daily, reducing sports trips and trimming insurance rates and postage costs, Ms. Macan said.
Other savings would come in having kindergarten through second grade in one building and third through fifth grades in another instead of two separate elementary schools, Ms. Macan said.
Also, C-R would realign the middle school so that sixth- and seventh-grade students would be in one teaching team each instead of two.
Restoring staff, programs and extra-curricular activities would be difficult, Ms. Macan said.
"We can't just put things back in," she said. "If we put it back and it costs $75,000, where do we take another $75,000 out?"
There's been some discussion of closing a school building––Radez, for instance––but that's not possible, Mr. Davis said.
Radez currently has 316 students, and Ryder, 538.
"We can't have 800 kids in Ryder," Ms. Macan said.
All of the cuts outlined Monday night would trim about $2 million, Ms. Macan said, which would still leave a tax increase of about 16 percent in the upcoming budget.
C-R intends to keep cutting, using the assumption that the state won't restore aid, Ms. Macan said.
She pointed out that in past years, the state legislature restored school aid late in budget talks. It's unlikely this year, Ms. Macan said.
"We have to proceed as if there's no 11th hour," she said.
Proposed cuts will be unveiled later this month, and board President Bruce Tryon urged residents to be involved, as they were Monday night.
"We encourage the community to attend and actively take part in the community conversations," he said, referring to meetings C-R is holding around the district.