M'burgh woman cooks way to Pillsbury Bake-Off finals
| | |
| --- | --- |
| 12/14/2011 | By Patsy Nicosia |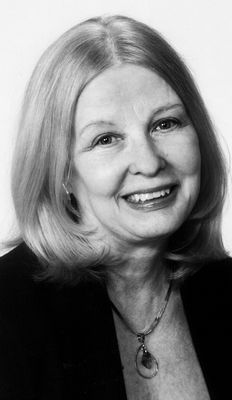 The recipe itself is a secret till January, but Linda Blakely's "Indonesian Chicken Turnovers with Spicy Peanut Sauce" has earned her a spot in Orlando, Florida in March for the 45th Pillsbury Bake-Off Contest.
One of just 100 finalists, this is Ms. Blakely's firstshot at the top prize--$1 million in $10,000 in General Electric appliances.
But she's not going there.
Yet.
"Just to say I'm a finalist...It's exciting enough," Ms. Blakely said. "If I start thinking about what might happen next, I'm afraid I'll just freeze.
"I'm 61 and it's been a lifelong dream of mine to enter this. To be a finalist on my first try...it's something I can check off my 'bucket list'."
Ms. Blakely, who lives in Middleburgh, grew up around restaurants and food and suspects she was "hard-wired" to cook; she still has her first cookbook-a 1957 Betty Crocker cookbook.
Ms. Blakely modeled her turnovers on Indonesian rice toffel-typically 20 or more small rice dishes served in Dutch restaurants-after spending some times looking through the list of possible ingredients would-be entrants had to work from.
She chose her category-Dinner Made Easy-because she's been there.
"I know what it's like to walk in the house at 5:30 in the afternoon and have to make something for dinner," she said.
Ms. Blakely made her recipe a couple of time for herself and then again for her parents, who live nearby, and then submitted it to Pillsbury last March, just under the wire.
"And then I pretty much forgot about it," she said.
It was September when Pillsbury called to tell her she was a winner-or really, a potential winner until she'd answered a questionnaire and submitted a signed affidavit proving she wasn't a food professional.
The 100 Pillsbury Bake-Off Contest finalists each won a microwave and a trip to Orlando plus spending money for the March contest.
One winner from each of the four divisions will receive $5,000; and there will be one grand prize winner.
The top 100 recipes will be released on the Pillsbury website in January and featured in a Bake-Off booklet published in March before the final contest.