Supervisors ink deal with Butternuts; closing 4-6 months away
| | |
| --- | --- |
| 12/21/2011 | By David Avitabile |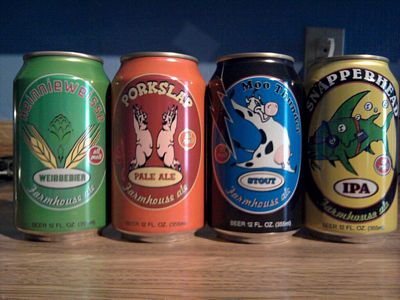 The sale of the former Guilford Mills plant is a step closer to reality.
Schoharie County supervisors Friday authorized the chairman of the board to sign a purchase agreement with Butternuts Beer and Ale to purchase the Cobleskill plant for $2.5 million.
A closing has not been set but could take between four and six months.
Under the contract, the county would hold the mortgage for the plant for 10 years. The annual interest rate would be five percent and the first mortgage payment would be due 36 months after the closing with interest.
Butternuts, which has a main facility in Garrattsville, Otsego County, expects to add 110 new jobs to the county with the new plant.
Chuck Williamson of Butternuts, said the sale will benefit both the company and the county.
"It is in a sense, a partnership," he told supervisors Friday morning. "I don't want this to be a one-sided story."
The company, said real estate agent Jack Kelley of Coldwell Banker Commercial, would invest at least $500,000 in improvements in the plant in the first year.
The jobs created, he said, would be good-paying positions.
Some of the jobs, he said, would be minimum-wage positions but most would be skilled jobs with pay around $20 an hour.
In addition to more jobs, Mr. Kelley said the county would no longer pay school taxes on the building, a savings of $100,000 next year.
Butternuts will not be paying taxes on the property but a payment in lieu of taxes will be set up through the IDA.
"We have someone in the private sector who is willing to make an investment in your building, in your future," said Mr. Kelley. "This is a creative opportunity."
Though there are some questions that need to be answered, Dennis Richards of Middleburgh said the county needs to approve the sale.
Schoharie County is perceived as being unfriendly to business, he said.
"I support people who want to invest their equity in the county."
Some county officials questioned the sale.
County Treasurer Bill Cherry said the company is actually only making a down payment of $5,000 while the county will have to pay out $175,000 to the real estate firm handling the sale.
In addition, the building was appraised three years for ago $4.4 to $4.5 million, he said.
Additionally, Mr. Cherry said, with a job-inducement program, the final purchase price may be $1 million.
"That's a pretty good deal," Mr. Cherry said.
The program calls for a $15,000 credit to the payment for every new job (over 10 jobs) with a cap of 110 jobs. There would be a job audit every December 1.
Finally, Mr. Cherry said, Guilford Mills paid between $350,000 and $400,000 in taxes per year.
The PILOT is a critical component, he said.
Mr. Kelley said he would spread his commission out over two years and said that if the company made a larger down payment, that would lessen the amount of funds available to make improvements on the building.
Cobleskill Supervisor Tom Murray said the down payment may only be $5,000 on paper but is really much more because of the money being invested in the building.
"This is a good plan for our town and our county," Mr. Murray said.
As for the appraisal, Mr. Kelley said the building has deteriorated since that time and the real estate market has changed.
Commercial properties are worth 65 to 70 percent of what they were three years ago, Mr. Kelley said.
Fulton Supervisor Phil Skowfoe wanted to know how much money the company is investing.
Mr. Williamson said millions will be invested though he did know how much will be coming from the company.
It was announced last week that the Cobleskill Brewery, the local branch of Butternuts, was awarded a $750,000 state grant for the plant.
Mr. Williamson said he will continue to seek more funding.
"This is a beginning of a process," Mr. Richards said. "People have to understand this is not an easy process.
"There are questions we can't answer now. Give us an opportunity. Let's do something good for this county. Let's move forward."
Dan Singletary of Jefferson added, "A year, a year and a half ago we had nothing. This is the only game in town."
Carl Barbic of Seward and Mr. Skowfoe voted against the measure.
Mr. Barbic said it would take four to six months to finalize the sale and the county would still have to pay school taxes in that time.
The sale includes 36.3 acres with 460,000 square-feet in two buildings.
Butternuts plans to lease any extra space to other companies after making improvements.