Schoharie man arrested in ATM theft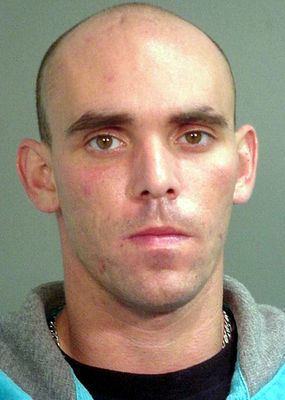 A Schoharie man was charged on December 10 after an ATM machine was stolen in Duanesburg. Police said the arrest could lead to more arrests connected with the recent burglaries at commercial businesses.
The Latham State Police said that on Sunday night, December 9, the ATM machine was stolen and the jukebox was broken into at the Quaker Inn in Duanesburg.
On December 10, during a routine traffic stop, a Trooper in Cobleskill discovered 90 crisp and new $20 and several $100 bills from the vandalized jukebox, police said.
Police said Scott A. Clapper, 28, was arrested on burglary counts after his home was searched which linked him to a burglary in Schenectady County and an attempted one at Jonathan's Restaurant in Duanesburg.
Mr. Clapper was arrested on charges of two counts of third-degree burglary and one count of third-degree attempted burglary, police said.
He was arraigned in the Princetown town court and sent to Schenectady County jail in lieu of $30,000 bail. He was to return to Duanesburg court on December 12.
Since Thanksgiving, the State Police and the Sheriff's offices in Montgomery and Schoharie counties have been investigating numerous commercial burglaries in those counties as well as Schenectady County, police said.
These agencies and the district attorneys from those counties have been working together and additional arrests are anticipated, police said.