2 arrested for Lopez, other break-ins
| | |
| --- | --- |
| 5/7/2013 | By David Avitabile |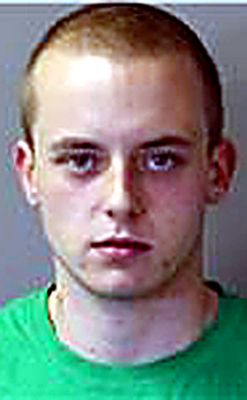 Two Schoharie men were arrested Friday on charges of burglarizing two homes in the village, including that of Assemblyman Pete Lopez.
Connor Casabonne and Bryan Lemoine, both 20, were arrested by Cobleskill State Police on charges of two counts of second-degree burglary, according to police.
The arrests were made after an investigation that began on April 27 after the report of a burglary on Morning Sun Drive in the Town of Schoharie, police reported. Another burglary, this one to Assemblyman Lopez' home in the village, was reported on April 29.
Both homes were randomly selected and entered during the daytime, police said.
The two men, both of whom live on Main Street, did not know it was Assemblyman Lopez' home, according to police.
"They were just looking for people that weren't home during the day," said State Police Investigator Michael Burns.
These types of crimes have increased over the past few years, Investigator Burns added.
While upset about the damage to the home and the items taken, Assemblyman Lopez said his family has to move on.
"This is home for us and we need to move forward."
Another home was broken into, he added.
""We need to move forward as a community in the future to prevent this."
He knows the parents of one of the accused and reached out to them.
"We know they are good people and we hope he (the man arrested) can find his way...
"We feel bad for the young people who have lost their way."
The majority of the items stolen were cash and jewelry, some of which has been recovered.
Police could not say how much cash was taken. They are still in the process of recovering the jewelry. They declined to say where the items were recovered from.
The Schoharie Village Police assisted in the investigation.
Mr. Casabonne and Mr. Lemoine were each charged with two burglary counts in the Schoharie town court.
Mr. Casabonne was sent to jail in lieu of $20,000 cash bail and Mr. Lemoine was sent to jail in lieu of $5,000 cash bail, according to police. They were to return to court on Monday night.