M'burgh Library heats up winter with January 14 concert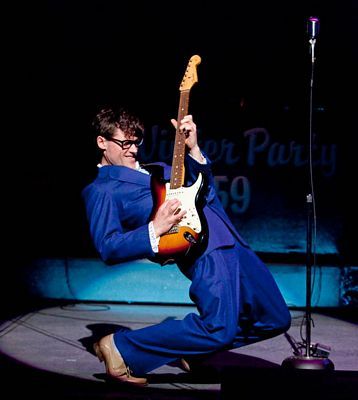 Named one of the top ten talents to watch in the Vancouver Sun, Zachary Stevenson is an accomplished singer, songwriter, actor and multi-instrumentalist.
With a BFA in theatre, he has been featured both as an actor and musician in major theatres and concert venues across North America from Victoria to Halifax, from the Queen Charlotte Islands to New York City.
He will perform on January 14, 7pm at the Middleburgh Library.
Mr. Stevenson has played leading roles in Urinetown, Assassins, Hair, Hank Williams: The Show He Never Gave, The Ballad of Phil Ochs and led seven productions of the Buddy Holly Story from Ontario to Vancouver.
In Middleburgh, he will be singing songs of Phil Ochs and Buddy Holly, as well as some of his own music.
With five albums under his belt (three solo and two with Toronto's The Human Statues) he's been featured at the Ottawa Folk Fest, Blue Skies Festival, Summerfolk, Winterfolk (Toronto), Folk Alliance (Memphis), North East Regional Folk Alliance (New York) and the Ottawa Blues Festival sharing stages with the likes of Ron Sexsmith, Sarah Harmer, Danny Michel, the Good Lovelies and Kiss.
Mr. Stevenson has been nominated for "Outstanding Performance by an Actor in a Leading Role" for both the Jessie Richardson Awards and Ovation Awards in Vancouver.
Tickets are available at the door. A $10 donation is suggested. Note that the snow date is January 15, at 7pm.