Carlisle celebrates new firehouse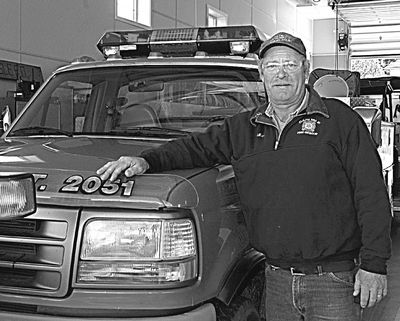 Carlisle's new firehouse went on display Sunday afternoon.
The fire department and auxiliary held an open house at their new firehouse, which opened earlier this year.
The building has doors in the front and back so that trucks can enter and exit easily, without one needing to be moved to drive another out.
Replacing the old firehouse that was built in the 1960s, the new one also has administrative offices, a radio room, meeting room, kitchen, bathrooms and a bay for the fire department's ambulance.
"It's a huge step up from what we had," Fire Chief Scott Hotaling said.
Lamont Engineers designed the new facility, and construction began in April, 2014, according to Allan Tillapaugh, a Carlisle fire commissioner and also chair of the building committee when the project started.
The firehouse cost a little over $1 million, Mr. Tillapaugh said.
"The Bank of Richmondville was very good to us with the financing," he added.
Minor work remains to be done to the firehouse, including a trophy case and cleaning station.
"But it's functional right now," Chief Hotaling said. "It's what we needed."