DAR's Lasell Hall serves up history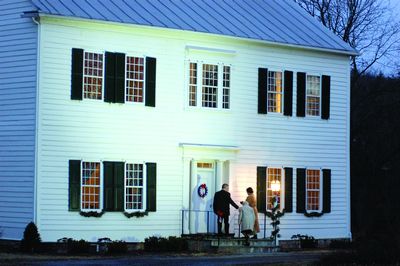 Schoharie's DAR celebrated the end of winter with a fundraising feast Saturday at Lasell Hall.
Originally a tavern built in 1975, Lasell Hall saw heavy damage from Hurricane Irene; the Winter Feast was a fundraiser with proceeds going to ongoing restoration efforts.
Saturday, more than 50 people, many of them dressed in 18th-century garb and some of them Revolutionary War-era reenactors, enjoyed live music, a magician, parlor games and a silent auction as well as a sit-down dinner, filling the historic building with the sounds of centuries ago.
More photos in this week's paper edition.